De You Tape Co.,Ltd. is a leading manufacturer and distributor of pressure sensitive adhesive tape in China. Through the introduction of a series of new aluminum foil tape, to expand its HVAC product portfolio, expand the scope of application, improve product performance. Deyou tape provide another durable and high-performance tape solution for busy HVAC contractors. For example: HVAC aluminum foil tape is used for the exhaust pipe of household range hood and the interior moisture-proof pipe of air conditioner etc.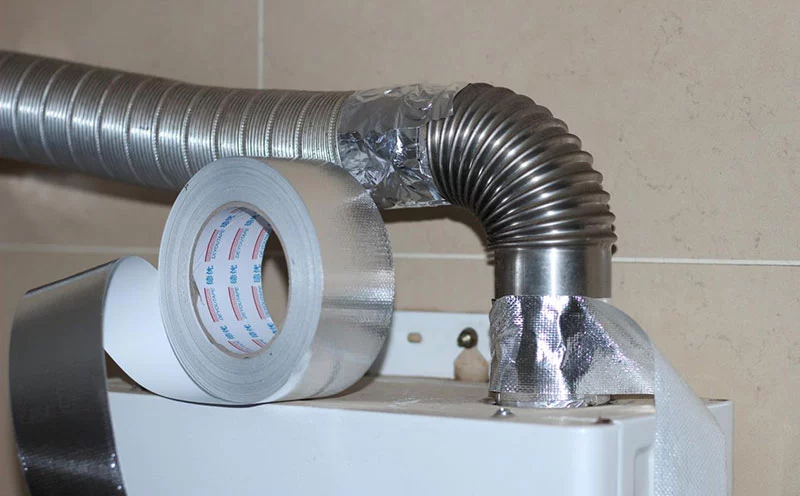 (HVAC aluminum foil tape Used for exhaust pipe of range hood)
HVAC aluminum foil tape is a kind of aluminum foil tape, which is an ideal choice for connecting and sealing rigid fiberglass duct board and flexible duct joints, connections and seams. HVAC aluminum foil tape can also be used to replace the mechanical fasteners on the rigid pipe plate. AFA series adhesive tape can completely seal the system without air leakage by forming air tight bonding at the joints and seams under the temperature of – 20 ° f to 260 ° F and wet conditions. The utility model can be better applied to the packaging of heating and ventilating pipes, improve the air tightness, and prolong the service life of household appliances.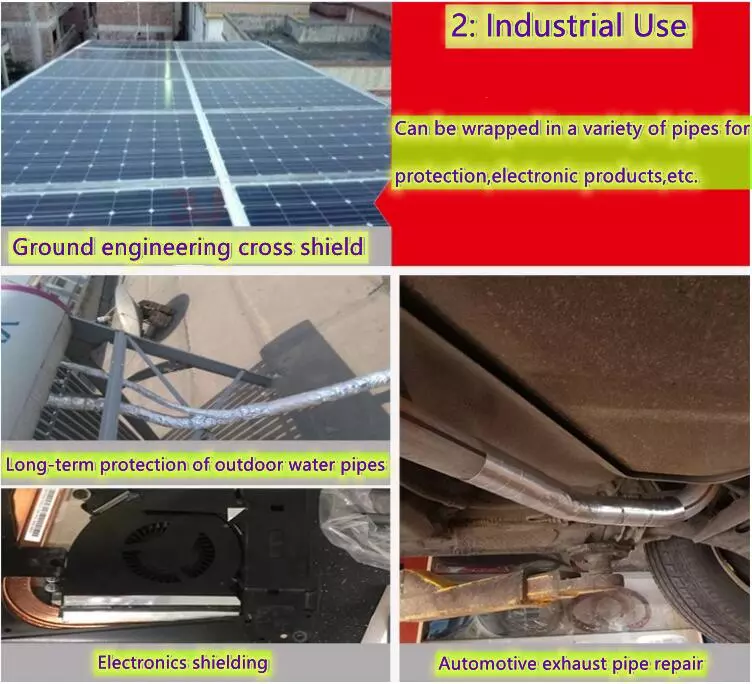 (Widely application of aluminum foil tape)
Other HVAC aluminium foil tape uses include repair of metal or metal plate and temporary fixation of outdoor electrical box. In addition, HVAC aluminum foil tape can be used for furnace installation / replacement, sheet metal fan exhaust system and dryer ventilation or bath fan installation.
"The contractor has long trusted our AFA series aluminum foil tape for various HVAC applications, especially in achieving complete system shutdown," said the HVAC tape product manager of Deyou tape Co., Ltd. Contractors need to minimize air leakage to pass inspection, and want reliable, high-performance tape solutions to provide permanent, airtight bonds. HVAC aluminum foil tape is another tool in their toolbox, which can do a good job in the first time. "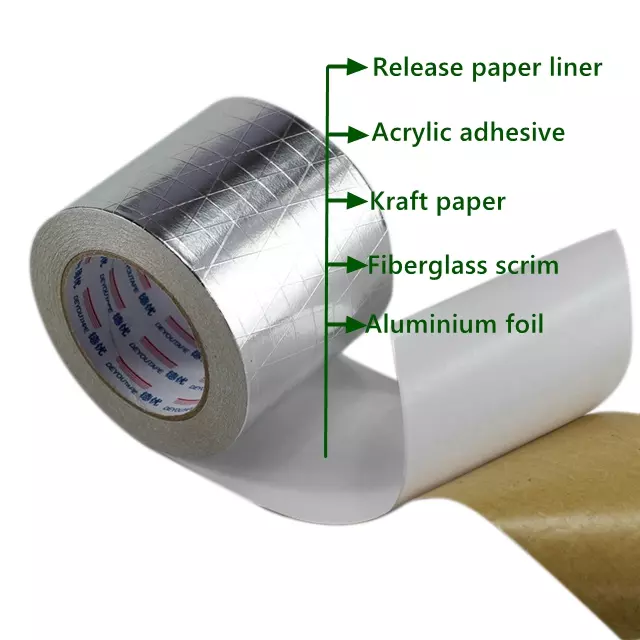 (High quality aluminum foil tape Structure)