Most of Marine tape means the HVAC Foil tape used to Marine system. HVAC tape is used in the Marine-building industry mainly because HVAC tape is fire-proof and waterproof
The HVAC tape is waterproof materials. In terms of HVAC Ductworks functionality, HVAC foil tape is often used to limit vapor drive with the ultimate goal of preventing condensation. The backing of Aluminum foil perm rating of less than 0.1 is considered a Class I impermeable vapor retarder, so the HVAC tape is also considered a vapor barrier.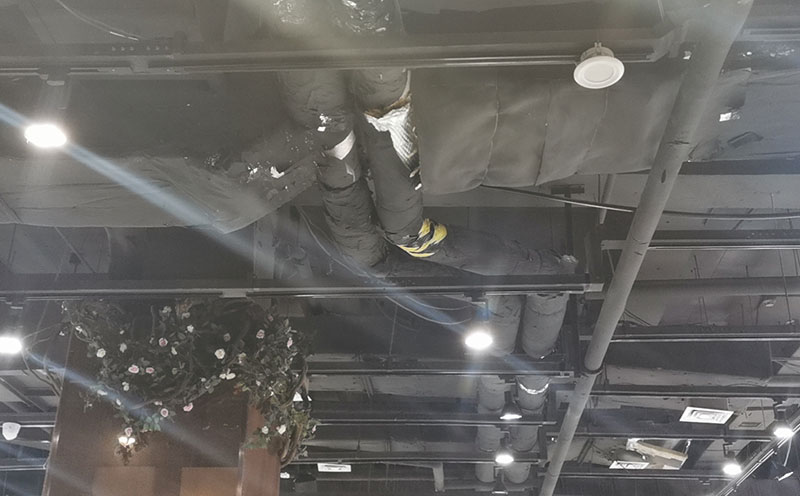 HVAC tape meet ASTM E84 Class A/B/C standard use to Insulate and Seal HVAC Ductwork. HVAC aluminum foil tapes are single-faced adhesive tape of Aluminum Foil backing which is coated by flame retardant Pressure-sensitive adhesive (PSA).

HVAC Aluminum foil tape coated with a very adhesive, highly shear resistant, and flame retardant adhesive of outstanding ageing resistance. The strength of a bond with HVAC Marine Aluminum Tape increases over time and will not decrease with advanced age. HVAC Marine Aluminum Tape is resistant against heat, cold, and humidity. For bonding of aluminum laminated mineral fiber insulation, pipes, and air ducts, for isolating against heat and cold, and for the sealing of containers and pipes during welding under protective gas.