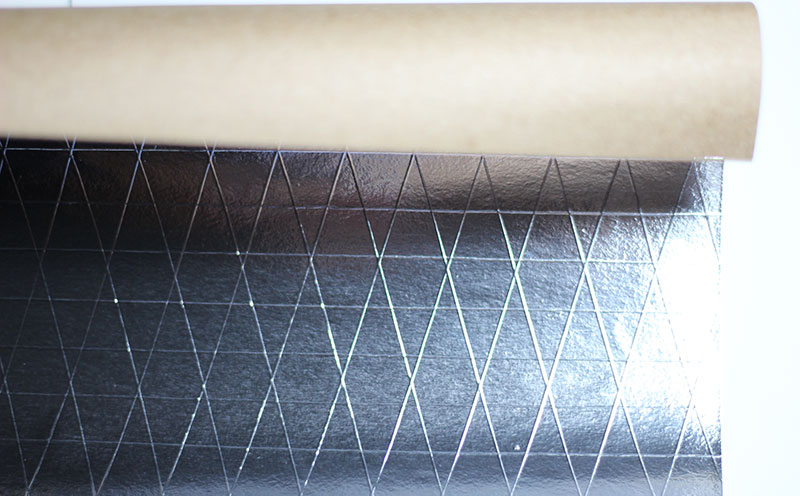 All Service Jacket Insulation is laminated 5 layers of structure, the outer layer is Aluminum foil and White Kraft paper. 
The middle layer is the Glass fiber layer double side coated with Flame-retardant adhesive, ASJ Jacket increased tensile strength of All Service Jacket Insulation, and the Aluminum foil and White kraft paper are firmly bonded.
ASJ Insulation Jacket is a special FSK insulation facing turned inside-out, exposing white, bleached kraft paper. The industry also has several adhesivec tapes and mastics available to match the white kraft paper, and ensure the appearance of the ASJ facing remains crisp and seamless.
All Service Jacket Structure:

All Service Jacket Technical Date:
Layer Composition

Description

Value (English)

Value (Metric)

Foil

Aluminum

0.28 mails

7 micron

Reinforcing-MD

Fiberglass

2 / inch

8 / 100mm

Reinforcing-XD

Fiberglass

3 / inch

12 / 100mm

Adhesive

Flame-Retardant

 

 

Kraft

F/R Treated

36.6 lbs / 3000 ft2

50gsm, 60gsm,
100gsm

Roll width

1.0m, 1.2m, 1.25m, 1.3m, 1.35m

Total length

60m-3500m

Paper core Dia

76mm